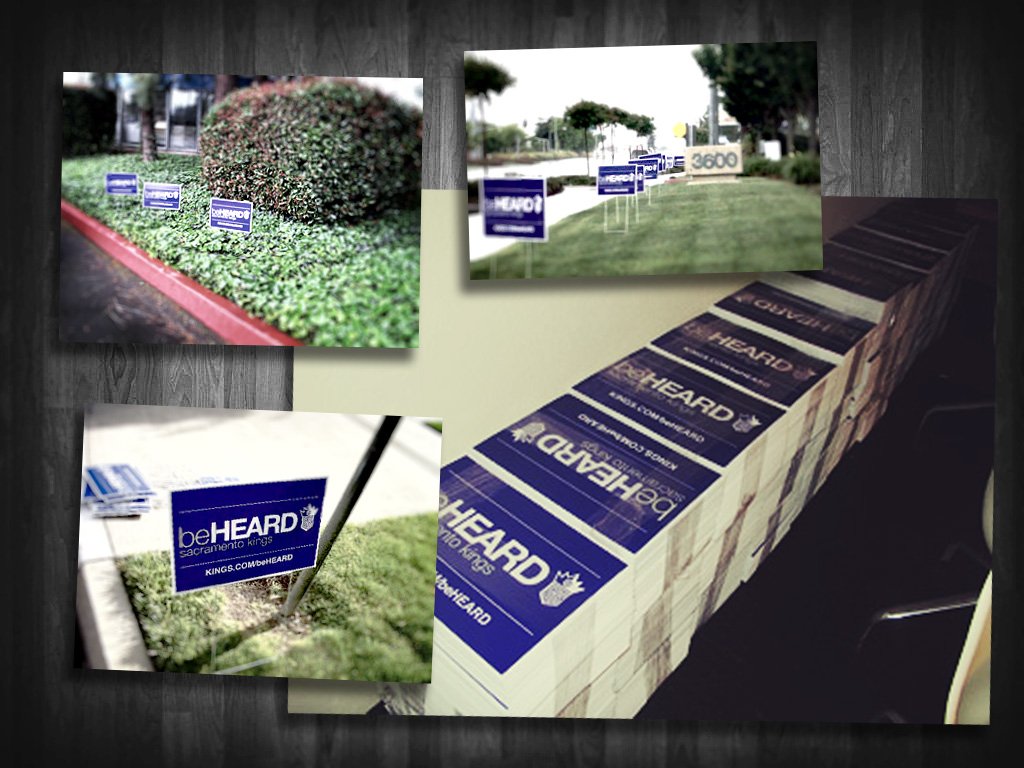 11 Sep

Street Team Marketing Sacramento Kings

Street Team Marketing Sacramento Kings

SACRAMENTO BRAND AMBASSADORS AND STREET TEAM MARKETING

Street team marketing is a very important part of your marketing strategy. Corvus is a leader in strategic street team marketing, experiential, and guerrilla marketing whose goal is to spread awareness about a brand or event to the public. Corvus will identify the public places where the campaign can be developed, create relationships with these high traffic public places, and aggressively create publicity on the streets.

Corvus focuses on targeted, effective, and unique "win-win" cooperative relationships that cultivate growth, awareness, market share, and most importantly, return on investment (ROI). Corvus, in turn, leverages the psychological aspect of an effective street team. When a customer sees a campaign over and over, the repetitive impressions of the brand is retained in their minds and increases possibility that the campaign will be remembered. We are national company with street teams strategically placed in major United States cities and can be implemented upon request for any awareness campaign.

Corvus, over ten years of refining, has developed certain processes, techniques and procedures that are specific to our approach to street or peer-to-peer marketing. Our street team are apprised of educated brand ambassadors that are very good with people and that carry themselves professionally, yet at the same time, are able to interact with our client's target market with enthusiasm and high energy. We bring back legitimacy to street teaming. Our behavior is an extension of the companies that hire us, and we take that very seriously.
WE HAVE ASSISTED IN PROMOTING:
Concerts
Movie Premiers
Product Launch
Trade Show Presence
Indoor Events
Brand Awareness For A Service / Product
Arena / Stadium Events
PROPRIETARY TECHNIQUES
BTB – BUSINESS TO BUSINESS | PLACE FLYERS ON BARS, TABLES AND BILLFOLDS AT ALL PARTNERSHIP LOCATIONS
Corvus has built relationships with local business owners that have been cultivated through the years. These businesses give us carte blanche to do what we please when promoting. Leveraging these partners allows us to have specific locations with high turn-around constantly spreading the word on the upcoming event.
INFORMATION STATIONS | A UNIQUE DISPLAY PLACED IN HIGH TRAFFIC AND HIGH RELEVANCE AREAS THAT ARE SERVICED SEVERAL TIMES THROUGH THE PROMOTION
Poster Pockets are made with two posters combined to make a pouch and then stuffed with as many flyers as possible. Poster banners are similar but are usually much larger (4×8) with multiple pouches for flyer self-distribution. The locations of these are very targeted and are usually facilitated by event ticket trade or leveraging. They are constantly replenished
PROGRESS TRACKING | OUR CLIENTS RECEIVE PASSWORD PROTECTED URLS CONSISTING OF MAPPED PINPOINTS OF LOCATIONS AND OUR UNIQUE PHOTO CONFIRMATION SYSTEM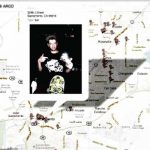 CORVUS REPORTING | One of the most important elements of Corvus Street is the manner in which we report on our progress throughout each one of our client's campaigns. We create specific, private website pages that can only be accessed by the client. There they will find a link to the geomap that contains pinpoints of all the locations that we visited during the campaign.
PHOTO CONFIRMATION | Every location has at least two photos, one of the exterior and one of the interior. Included in the exterior photos is the location's main signage along with the specific flyer in the frame of the shot. The interior photo shows the pack of flyers in respect to where they were placed for distribution inside the location. A link to this photo database is included in the report.
SACRAMENTO BRAND AMBASSADORS AND STREET TEAM MARKETING
 Street Team Marketing Sacramento Kings