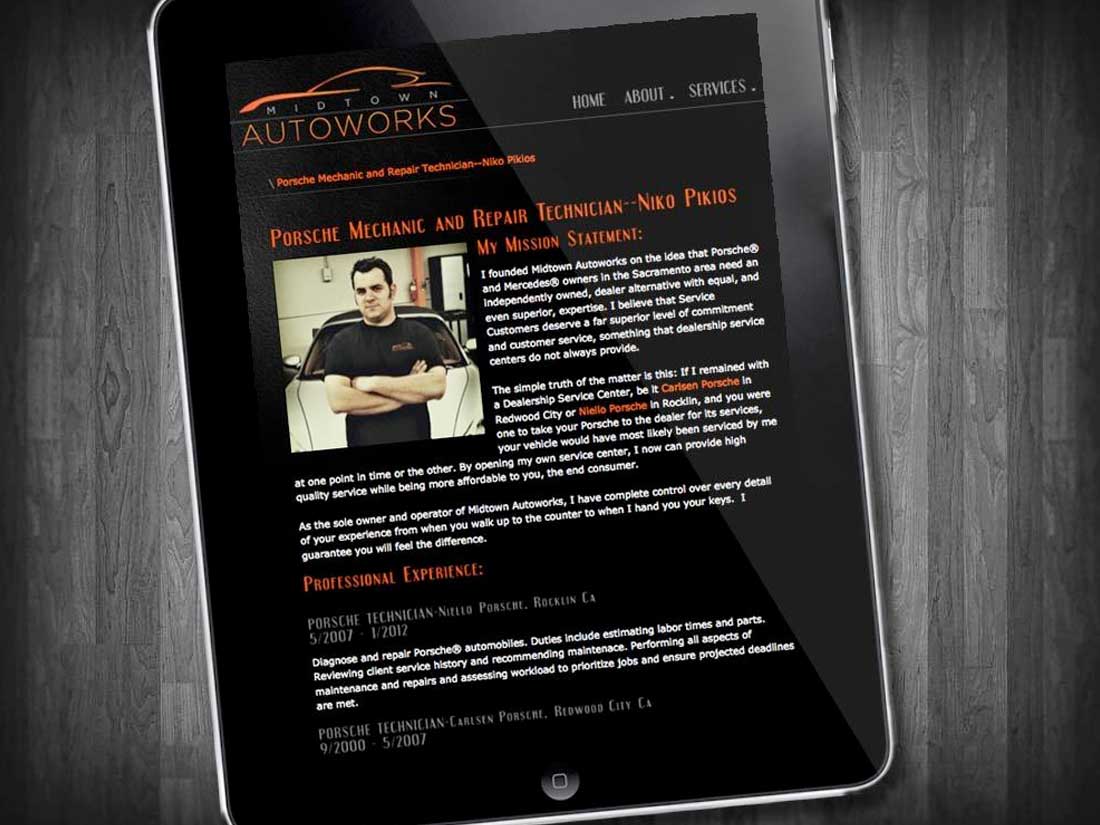 27 Nov

Sacramento Website Design | How to Make Your Website Stand Out

Sacramento Website Design

Website Design | SEO Search Engine Optimization | Marketing Strategy | Social Media | Branding| Brand Development

TEL: 916-905-4568

EMAIL: info@corv.us
What is Your Website Missing?
---
In today's marketplace, it is no longer enough just to have a website. In order to make your website stand-out, there are many important considerations. If you are looking for the best in Sacramento website design, or if you need help up-dating your website, then CONTACT Corvus today for a free consultation! Meanwhile, here are a few tips for you to consider about your website design:
Your Brand Rules!
First and foremost, as we like to say at Corvus, "Your Brand Rules!". This means that before you can start your Sacramento website design, you need to make sure that your brand is ready. Without understanding your brand, you will never be able to communicate it properly to your audience. Your brand is more than just your logo or tagline, your brand is the voice of your company. It is what makes you special in a competitive market. Corvus can help you identify and develop your brand to maximize your marketing and advertising efforts, and convey it beautifully on your website.
Less is More
For effective Sacramento website design, please remember that "less is more." Chances are that most of your audience will be using their mobile device the first time they find your website…if your homepage is cluttered with lengthy paragraphs and detailed commentary then your audience is going to feel like it is reading a book when it views your website from a phone. This makes it difficult for them to find the important information they want, and is a pain to navigate. Your website should be visual, simple, and clear. And it definitely needs to be responsive. (contact Corvus to learn what it means to have a responsive website) Tell your audience who you are, how you can help, and how to contact you. All the long, lengthy, wordy content can be shared in multiple articles that you post on your website's blog page.
"Tell them who you are, how you can help, and how to contact you."
Keep Google Happy
We all know that the number 1 search engine out there is Google…if you are not being found in Google searches related to your business, then you need help with your website SEO (Search Engine Optimization). Corvus specializes in making sure that your website is easily found, and we are successful at this because Corvus knows how to keep Google happy. Corvus stays up to date on the ever-changing Google search algorithms, and as our client, we make sure that your Sacramento website design is always current and optimized. SEO is complicated and dynamic, but is the single most important thing you can do to make your website matter. After all, what good is a beautiful website if nobody can find it??
There is a lot more to Sacramento website design than this, but if you focus on these 3 things then you will be on the right track. Remember, Corvus is here to help! The first meeting is always free, so don't hesitate to reach out to us. We will give you an honest assessment of the strengths and weaknesses of your current website design and brand, and explain just how Corvus can help!
---
More from the Murder*
*don't freak out! A group of crows is often referred to as a "murder"

Sacramento Website Design
Website Design | SEO Search Engine Optimization | Marketing Strategy | Social Media | Branding| Brand Development