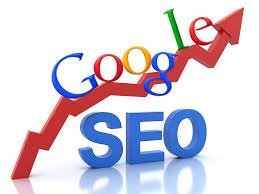 26 Sep

SEO Search Engine Optimization

SEO Search Engine Optimization

To be frank about the subject of Optimization (SEO) for your web site I need to point out the fact that SEO is no longer considered a marketing tool or a tactic used to bring in customers, it is more and more referred to as a play on branding or a necessity to any business. For years upon years it has been argued that the art of Optimization (SEO) is dead. When asking the experts, it is far from dead and is in fact evolving on a daily basis.

There is an investment level that any company needs to evaluate when it is considering any type of SEO campaign at all for their website. At Corvus we work diligently for our clients in order to perfect that relationship between your website and the search engines. There are forever improvements and changes in the requirements and these are never a concern of yours, we handle it all for you!

Just throwing together a small list of reasons why your business needs to invest in an Optimization (SEO) campaign, the sooner the better.
Everyone else is doing it! How ironic we have always been told not to 'follow the leader', except when it comes to SEO. You want to do what they do, just make sure to do it better!
Your site will suffer! Not having an updated, healthy, and SEO rich site will hurt your search results.
Cost is not an issue! For any good Optimization (SEO) campaign to work you do not need to pour thousands and thousands into it. However, remember the more spent the more gained. The ROI on SEO proves constantly that it is financially worth it. Watch your analytics closely through the entire process.
It is not going anywhere! If you just watch the growth patterns of Google, Bing, or even Yahoo; they are all thriving off of SEO. There is no sign of it losing momentum.
Remember, when you contact Corvus regarding your Optimization (SEO) interests or needs we will work with your budget, large or small. We live by our only rule: Your Brand Rule!
SEO Search Engine Optimization