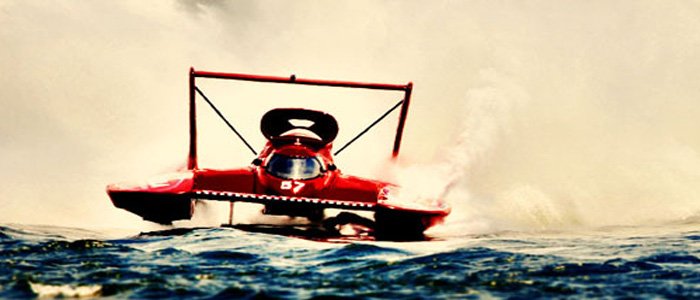 17 Aug

SACRAMENTO MARKETING FIRM CORVUS WELCOMES H1 RACING AND BIGWAKEWEEKEND
SACRAMENTO MARKETING FIRM CORVUS WELCOMES H1 RACING AND BIGWAKEWEEKEND
A hydroplane  is a very specific type of motorboat used exclusively for racing. One of the unique characteristics about hydroplanes is that they only use the water they're on for propulsion and steering (not for flotation) – when going at full speed they are primarily held aloft by a principle of fluid dynamics known as "planing", with only a tiny fraction of their hull actually touching the water.
Unlimited Hydroplanes are fast boats capable of 200+ MPH on the straightaways and running average lap speeds from 130-165 MPH. They are 28–30 feet in length and weigh a minimum of 6750 pounds.
BIG WAKE WEEKEND: A CALIFORNIA BEACH PICNIC & PARTY COMBINING CULTURE, SPORT & ENTERTAINMENT
Big Wake weekend is packed with family entertainment and  features H1 unlimited racing, wake board demonstrations, Jetlev, bands, and beer gardens for starters.  Visit
Bigwakeweekend.com
Corvus will be developing the Bigwakeweekend.com website, marketing strategies, and brand development.
CORVUS IS AN AWARD WINNING MARKETING FIRM AND AD AGENCY
Specializing in Brand Development, Street Team Marketing, Graphic Design and WordPress Web Development
CORVUS COMMUNICATIONS MARKETING FIRM AND AD AGENCY
Corvus Communications is a full service brand marketing and communications firm known for specializing in award winning identity, art, creative direction, experiential promotions, campaign development, packaging, photography, print and interactive design. Whatever your business needs to reach it's full potential, Corvus is the solution! We've developed innovative processes that ensures brand messaging is on point from conception to execution.
YOUR BRAND RULES ALL. In other words, we create brands and the supporting marketing efforts behind them. A brand simply does not exist without strategic marketing behind it, and the strategies must be completely tailored to your company from top to bottom. We make sure all aspects of your brand flows in unison from your logo, website, etc. Corvus will combine all areas in order to produce a strong, recognizable, and balanced brand.
Corvus' principal partners have extensive branding, marketing and promotions experience. We focus on targeted, effective, and unique "win-win" cooperative relationships that cultivate growth, awareness, market share, and most importantly, return on investment (ROI). It's a little bit art and a little bit science.