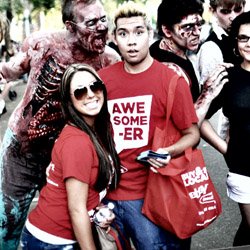 02 Oct

Marketing Strategy Sacramento

Marketing Strategy Sacramento

Let me take you back in time for a bit. If the 60's were your time do you remember what was popular? Do you remember what the fad was then? If the advertising moguls in charge of the fad had anything to do with even decades later you will be able to recall it with no problem. You may very well remember some of their Marketing Strategy as well.

In the time of black lights, go-go boots, and hair ironing there were a few names that were hard at work behind the scenes that you may or may not be familiar with. How about J. Walter Thompson, sound familiar? Thompson bought a very small company that sold ad space to religious magazines in the late 1800's for $500. From that venture he realized there was more money in building the actual Marketing Strategy for clients and in the mid 60's his once tiny outfit was worth over $370 million dollars!

Let me mention one I am sure you are familiar with, General Motors. From their beginning in 1908 they grew that name to be a household name. How did it happen? By them perfecting their Marketing Strategy like no other. Their marketing budget for the 1960's? How about $168.5 million dollars!

Care to guess what the average spending was for the entire United States during the 60's for ad space and marketing ventures? I was appalled when I saw it, over $12.0 BILLION dollars!

Now, here at Corvus, we do not expect every client to have a budget like General Motors. But we do guarantee we are here to work with any budget available. We will work hard for you to make a genuinely effective campaign for your company, site, clients, and the needs of your company. In short, We are here for You!
Marketing Strategy Sacramento