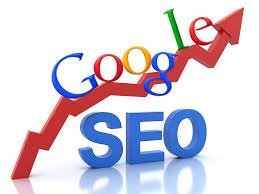 19 Jan

Factors To Consider When Talking Optimization (SEO)

Factors To Consider When Talking Optimization (SEO)

Have you ever considered just how important on-page Optimization (SEO) is to your site and your company as a whole? It is very much so. If there are any questions about this, make certain to cover them with your webmaster in order for you to fully comprehend what it can do for you and how it can hinder you.

There is such a thing as perfectly optimized webpage, it might seem impossible to many people. But to the professionals, it is an absolute reality. If you are in fact considering your webpage there are two different sets of factors to consider. There are common sense factors and of course technical factors. In this blog I will cover a few of each for you.

Technical Factors to Consider:
Make sure your keyword you are using is in the URL for your page.
Make sure that responsive design is implemented on your page allowing your page to be viewed on any electronic device.
Use those title tags. It is the most important 70 characters you will utilize on your page.
Common Sense Factors to Consider:
Use your keyword in the headline, that headline is the first thing readers will see.
Do not underestimate the power of social media. Make sure to include your social media icons. Your page should at least use the following Google +, Facebook, and Twitter.
In the body of the page use the designated keyword in a variety of different variations.
Right now Corvus offers consultations in order to go over different options associated with your webpages, branding, and design. Now, there are many more factors which do actually influence the way your site will be seen online. The one thing to remember is that your business starts with your online visibility. The easier we can make it for you to be noticed the better for you and your company.