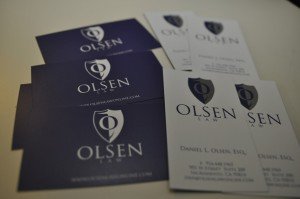 28 Jul

Brand Development Sacramento | Corvus Welcomes Olsen Law

Brand Development Sacramento | Corvus Welcomes Olsen Law

Corvus Communications builds brands. Period. Your Brand Rules all. Brand Development, what exactly does that mean? We create brands and the many supporting marketing efforts behind them. There is no brand without strategic marketing behind it, and there is no strategic marketing without a brand behind it. Your logo is not entirely your brand. Your website is not entirely your brand. Even your service is not entirely your brand. It is these and several additional things combined.

Corvus' principal partners have extensive branding, marketing and promotions experience. It's a little bit art and a little bit science. We connect you with your target customer, then, keep them coming back while telling their family, friends, and co-workers, about your business.

Brand awareness is crucial for a product or service to be successful. Corvus will guide your company and create a personalty and identity for your business that best relates to your target audience. Our goal is to establish your brand as the best in the business. We can help your customers answer these questions, "why choose this brand, why is this brand better? What's in it for me?"

Corvus can create a brand identity that is essential to consumer recognition and realizes the brand's differentiation from competitors.

Consulting also includes marketing strategies, apparel development (vertically integrated experience), and merchandising.

Corvus Communications is a full service brand marketing and communications collective specializing in award winning identity, art and creative direction, experiential promotions, campaign development, packaging, photography, print and interactive design. Corvus has developed an open source based creative process that ensures brand messaging is on point from conception to execution utilizing an arsenal of traditional and non-traditional methodologies.
Brand Development Sacramento | Corvus Welcomes Olsen Law