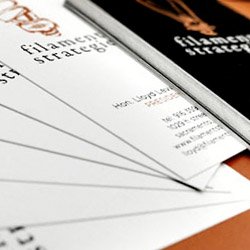 21 Oct

Review Your Marketing Strategy 3 Times A Year!

Review Your Marketing Strategy 3 Times A Year!

Often time's people believe that the only way to have a successful Marketing Strategy is to spend so much time and energy on it that you literally become exhausted. That is not the case. A successful Marketing Strategy can really be set in stone in a few hours if you know exactly the path you want your business to take.

The first step to a successful strategy is sitting down and really putting pen to paper in order to describe your unique selling proposition. Or in other words what sets you apart from your competitors? This most definitely needs to be priority one. Do not even attempt to roll out a marketing strategy without first identifying this.

Next be firm in identifying your target marketing group. What is the demographics of your ideal customer? Are they a certain age, gender, or even from a certain area in the world? There are several qualifying questions that a Corvus associate will be happy to walk you through in order to identify your target market correctly.

Defining your marketing methods is a perfect way to put things into perspective. Make a physical list of what the actual benefits of your company is. Why should someone choose your product or service over another? While you are doing this a Corvus associate can assist in making a list of what effective marketing methods would be for you. What would be the easiest way to effectively use a Marketing Strategy for your company? Will it be through the internet, direct marketing, or even through a PR plan? There are several different directions that you can go.

The one thing that you can guarantee is that if something does not work it can be tweaked to perfection. This is why it is strongly recommended that you revisit your Marketing Strategy at least three times annually. Keep excellent analytics so you can see what is working and what is not.

Review Your Marketing Strategy 3 Times A Year!